We are passionate, enthusiastic and energetic in the work we do to help you.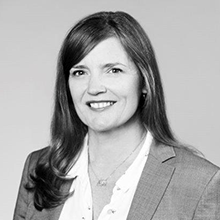 Samantha Cotgrave
General Manager
With 25 years of experience in Recruitment and HR for numerous commercial, not-for-profit and government organisations, Samantha has managed consulting teams across Executive, Accounting & Finance, Information Technology, Supply Chain, Sales & Marketing, Human Resources, Administration, Oil & Gas, Mining, and Temporary recruitment. She combines real hands on end-to-end operational experience with the ability to distil complex business problems into workable solutions. Samantha's expertise in the development and delivery of formal methodologies as well as less-defined, innovative approaches to achieving business objectives has helped numerous organisations with the HR challenges they face. Samantha has a passion for building strong partnerships, whilst guiding leaders in identifying their unique organisational needs. Her qualifications include a Bachelor of Business in International Trade, Majoring in Economics.

03 9235 5115
0413 253 318
Tony Calderone
Senior Consultant
Tony has over 20 years of recruitment knowledge and experience as a Senior Recruitment Team Leader and Senior Consultant. As an Account Manager for a variety of organisations, he has provided professional placements and HR consulting support services, including permanent, temporary and contract talent. His scope ranges from general frontline business support and operations to senior executive search within the Local Government and Australian Federal Government sectors, through to Commercial and Not for Profit operations.

Having an in-depth understanding of each business sector within his portfolio and its cultural requirements is fundamental to engaging the 'right' candidate talent for any role. A hands-on leader in his field with a strong business ethic, Tony is passionate about providing a quality service to both clients and candidates in his network. He is genuinely motivated by delivering high value recruitment outcomes in a professional and timely manner.

03 9235 5152
0488 027 810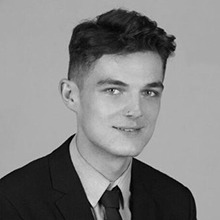 Jason Molyneux
Senior Consultant
Jason is a dedicated recruitment professional with the foresight to look beyond the transactional elements, assisting organisations to develop high-achieving workforces and forging longstanding, meaningful connections. Over the course of 5 years, Jason has partnered with organisations within Government, Digital, Media, Education and Healthcare to achieve optimal results and provide a 360-degree approach to client and candidate servicing. Jason's approach is underpinned by his authenticity and an innate ability to build solid trusting relationships. He prides himself on his dynamic working style, accompanied by a creative approach that has enabled him to look 'outside of the box' when recruiting talent for the Interchange Bench.

03 9235 5196
0427 836 093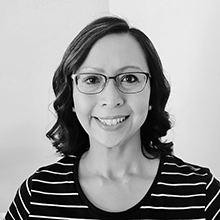 Jeannie Chrisostomou
Consultant
Jeannie is a versatile recruitment specialist with over 15 years experience. Working as a Senior Consultant with long established and reputable firms for the majority of her career and more recently in Talent Acquisition, she is able to tailor her recruitment style and approach and can hit the ground running when working on campaigns. Jeannie has a natural curiosity and love for recruiting within the health and community welfare space and has adapted and evolved along with the changes being experienced within this sector. Her knowledge and expertise across a variety of roles includes clinicians and practitioners, shared services and management, project management. Along with her experience in RPO (Recruitment Process Outsourcing) servicing complex contracts with Government (Federal, State and Local) her strong business acumen has resulted in delivering successful recruitment campaigns time and again. She is a member of the Australian Human Resources Institute (MAHRI) and trained in 360 Recruitment.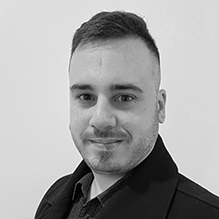 Greg Maselos
Consultant
With an educational background in Psychology and Human Resources Management, Greg prides himself on his ability to work with and understand people. He has over two years' experience specialising in the hiring and management of apprentices and traineeships across both blue collar and corporate businesses. Greg has a love of working with others and challenges himself to truly see the best attributes in everyone he meets which has guided him through his career and professional development.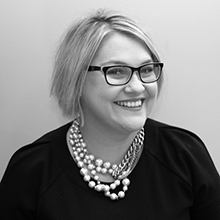 Candice Lewis
Operations Manager
Candice is highly customer focussed, with solid experience in a range of professional, office support and administration roles covering a broad variety of sectors. She compliments her recruitment industry experience with over 20 years experience in professional service roles. Candice has worked on a diverse range of major client accounts, and has recruited and managed temporary, contract and permanent staff. As Manager of the Interchange Bench, she managed the consulting team and provided resources on large recruitment projects, designed and facilitated assessments centres, screened and shortlisted a large volume of candidates, planned and overseen weekly and monthly rosters.

03 9235 5121
0401 360 635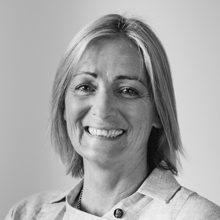 Anita Ziemer
Executive Director
Anita is the Executive Director of Slade Group, and a member of the advisory board. In a career spanning roles working in government, not-for-profit, public company and the SME sector, Anita has a broad view of the landscape of Australians at work. Committed to making a difference in her professional and personal life, Anita is a Director of the Wheeler Centre for Books, Writing & Ideas, previous Chair of Melbourne Girls Grammar School, and a Non Executive Director of online mens' lifestyle publisher Boss Hunting.

+61 3 9285 5818
Melbourne
1800 iBench
Level 10, 333 Collins Street
Melbourne VIC 3000
Tel: 03 9235 5100