We are passionate, enthusiastic and energetic in the work we do to help you.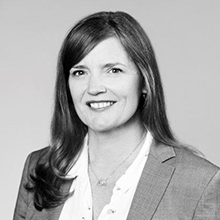 Samantha Cotgrave
General Manager
With 25 years of experience in Recruitment and HR for numerous commercial, not-for-profit and government organisations, Samantha has managed consulting teams across Executive, Accounting & Finance, Information Technology, Supply Chain, Sales & Marketing, Human Resources, Administration, Oil & Gas, Mining, and Temporary recruitment. She combines real hands on end-to-end operational experience with the ability to distil complex business problems into workable solutions. Samantha's expertise in the development and delivery of formal methodologies as well as less-defined, innovative approaches to achieving business objectives has helped numerous organisations with the HR challenges they face. Samantha has a passion for building strong partnerships, whilst guiding leaders in identifying their unique organisational needs. Her qualifications include a Bachelor of Business in International Trade, Majoring in Economics.

Tel: 03 9235 5115
Mob: 0413 253 318
scotgrave@interchangebench.com.au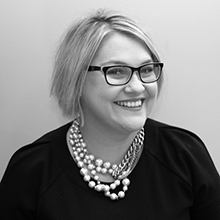 Candice Lewis
Manager
Leaving Darwin to further her corporate career in Melbourne, Candice brings 18 years professional experience and has used this to build a dynamic highly customer focused team. Her high attention to quality and process ensures an excellent experience for clients and candidates. She embraces the fact that notwithstanding the need for skills fit and great attitude on every assignment, 'culture fit' is also super important even for short term roles. Candice takes her work seriously but can lighten any stressed moment by channelling her stage diva double and sharing the bizarre headlines of the hilarious NT News.

Tel: 03 9235 5121
Mob: 0401 360 635
clewis@interchangebench.com.au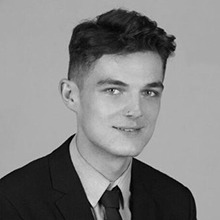 Jason Molyneux
Consultant
With over two years of recruitment experience within the Healthcare and Law sectors respectively, building solid trusting relationships with customers has always been at the forefront of Jason's professional practice. He has prided himself on an effective work style accompanied by a creative approach that has enabled him to look 'outside the box' when recruiting talent for the Interchange Bench.

Tel: 03 9235 5196
Mob: 0427 836 093
jmolyneux@interchangebench.com.au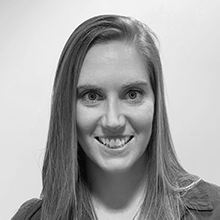 Claire McShanag
Consultant
Originally a Perth girl, Claire landed in Melbourne after a couple of years living abroad in the USA. With a background in media, including commercial television, radio and newsprint, she brings over 12 years account management experience. Claire's strengths are building relationships with clients, a genuine interest in the experience of candidates and a high attention to detail in everything she does. As a consultant in the Interchange Bench team, Claire works with a variety of roles in education, government and private businesses, such as executive assistants, customer service and communications. She is adept at contingent workforce management, having had responsibility for rostering and scheduling in complex face-paced environments. Claire is a professional gymnastics coach and has been competing at national level for practically her whole life.

Tel: 03 9235 5119
Mob: 0466 554 789
cmcshanag@interchangebench.com.au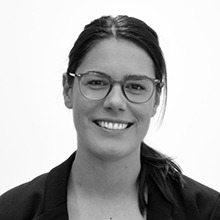 Hayley Zeinstra
Consultant
Hayley brings over ten years experience in client management and customer service roles to recruiting temporary and contract talent. Having studied a Bachelor of Health Science, she applied her knowledge as a national account manager in the healthcare industry prior to joining Interchange Bench. She worked with a training provider who specialises in health care, mental health and first aid training and was responsible for a government and not-for-profit portfolio.