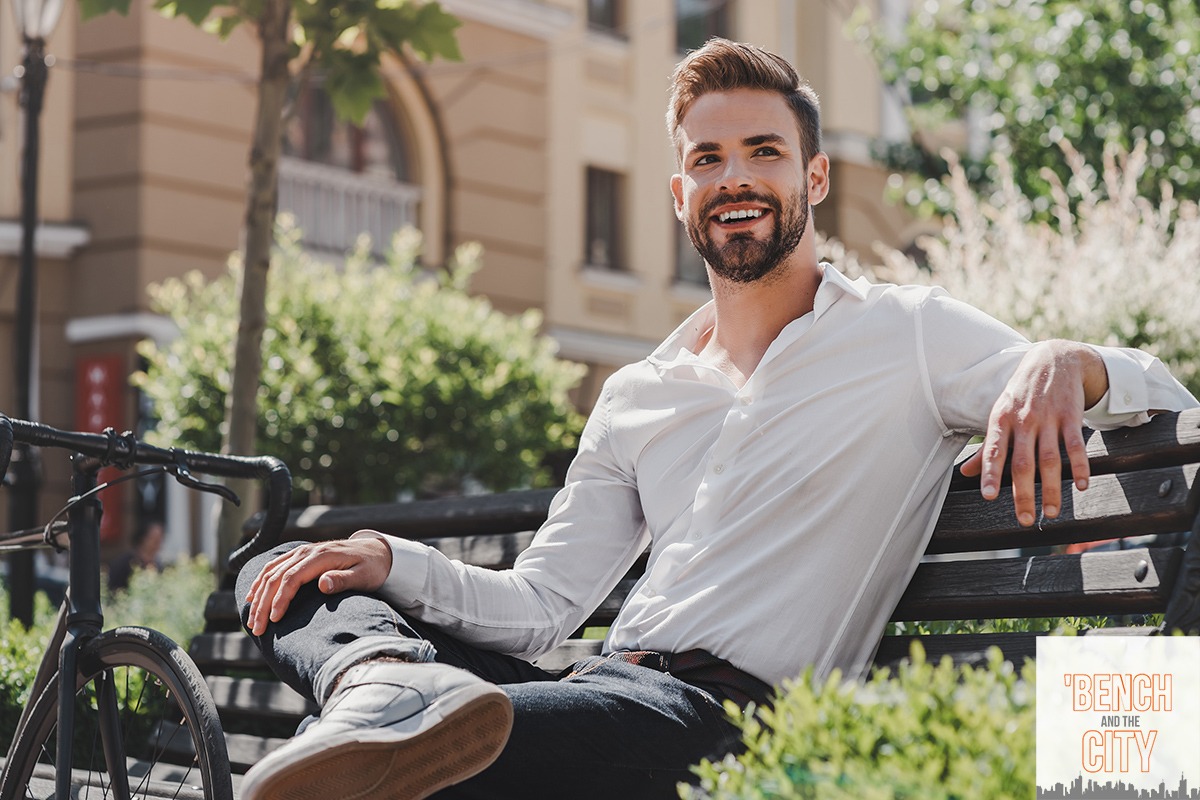 March 29, 2019
No Comments
A Working Holiday Visa doesn't have to mean charity mugging other professionals on Collins Street. It can literally turn your world upside down (if you're from the northern hemisphere, like me). Currently residing in Melbourne – one of the top destinations for Brits on working holidays – I'm originally from Liverpool in the UK. As the newest member of the Interchange Bench team, I am delighted to share my Aussie story (so far) and provide some insight into the seemingly chaotic world of a traveller working in the professional services industry.
Back in early 2018 I was a wide-eyed, fresh-faced, slightly less tanned 20 something who had just touched down, eager to explore what Australia had to offer. Some would say I was living VERY vicariously (using pay pass in any country is just too easy – keeping track of your spending, not so much).
Fast forward two months of living life to the fullest… my finances considerably diminished, I was almost royally f#&$@d! I knew it was time to stop fantasising about never ending holidays and return to the real world, which meant I would have to secure a full time job!
I had previous experience in Healthcare Recruitment and Law in London, so securing a role that would stimulate me, as well as further develop my skills and experiences, seemed like a reasonable expectation. Yet after scanning numerous backpacker pages on Facebook and applying for hundreds of jobs on SEEK, Indeed and various other job boards, I was at a loss as to why I was unsuccessful.
I'd already tried the standard traveller's juggling act: two hospitality jobs with unsociable hours that were not only underpaying me, but I was travelling the length and breadth of the city just so I could eat and pay my rent. Over the course of 6 months I realised it was very easy to fall into the trap of an unbalanced working lifestyle… and once you're in it, it can be very hard to get out.
Horror stories abound about the 88 days of regional farm work we travellers do to extend our time here. I appreciate that fruit picking would be an anathema to many city folk, so you may be surprised to know I found it rewarding. The location wasn't too bad (I worked at a renowned winery in the Margaret River region, just a few hours south of Perth on the beautiful WA coast). My labouring pushed me in ways I didn't think it would (mentally, not physically, the monotonous nature of the work meant you had a LOT of time to reflect). Battling Mother Nature in the peak of winter for 8 hours wasn't on my bucket list, but it had to be completed and I'm so happy I did it. During my three month period in Western Australia I met characters from all different walks of life. I spotted kangaroos, explored majestic jewel-caves, surfed for the very first time, took selfies with the smiling quokkas in Rottnest Island (officially the world's happiest animal, according to the WWF) and even had the sheer luck to see a Great White shark at Busselton (from a safe distance).
With the epiphany that upon my return to Melbourne, I'd solely apply for positions that would offer me fulfilment and career development, I now look back on my first approach to job hunting and understand the errors in my ways. I didn't have my recruitment head on: my cover letters were generic, the emails I sent to hiring managers were longwinded and I'd left all traces of my personality somewhere back on the road. No wonder I received hardly any responses!
Thankfully things changed when I fell in with a recruitment consultant. Job searching in general is hard work, but much tougher in a foreign country, even when you speak the language (no comments on my accent please). Hand on heart, recruiters are the glue that bind candidates to jobs in the market. They provide insight and guidance regarding career progression, pay rates and much more. But most importantly, working with someone that's on your side helps alleviate some of the stress that comes with a job search, as well as being a fish out of water in an ocean on the other side of the world.
Things began to change and opportunities arose. With the support of my consultant at the Interchange Bench, I navigated the storm of the Australian job market, and here I am on the other side of the desk, ready to do the same for you.
Have you ever taken a working holiday? I'd love to hear about your experiences as an expat in the world @work.
Look out for more Bench and the City posts on the Interchange Bench blog or follow us on Instagram